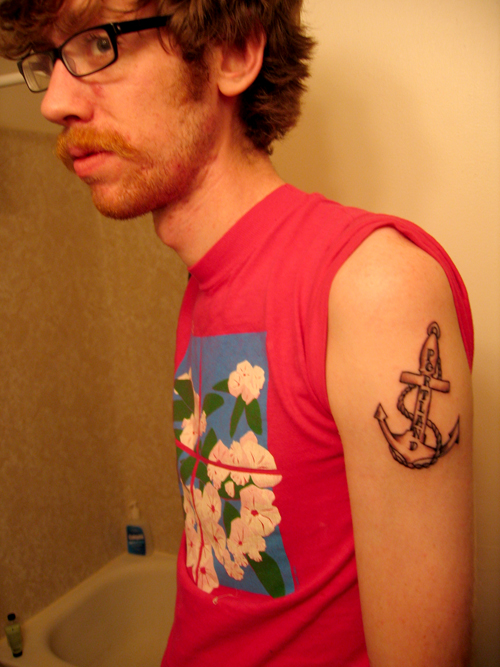 My friend Dave Whitney just moved away from Portland and a few days before he left he asked me to design a tattoo for him. He already decided that he wanted an anchor with the word "Portland" somehow incorporated, possibly written in rope or something. After some experimentation I realized it would be pretty rad to incorporate the Portland sign that adorns the Arlene Schnitzer Concert Hall.
Here are the initial photoshop mockups:

And my final version, all simplified for the sake of tattooing: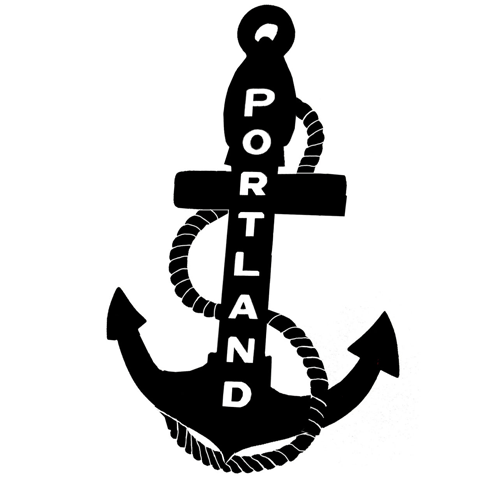 Overall it came out pretty close, though it got shaded instead of a solid infill, but still looks damn good. It would have been cool to retain the typography from the Portland sign but I can understand how it would be tough to do specific typefaces with a tattoo gun.