In the spirit of the Whiteman Brother's short film a day for the month of February, and my cousin's photo-a-day for a year project that recently ended, today I begin "March of Coats," where I wear a different coat or sports jacket every day this month. I've been talking about a month of coats since December but the name "March of Coats" sounded so fitting that I decided to wait. It's not entirely inspired by the previous two examples, but I do feel obligated to tip my hat to the something-a-day tendencies of my friends. Relatively my commitment is pretty low, especially compared to the Whiteman Brothers, all I have to do is wear something. Something awesome at that. I have 12 or so jackets so I will be borrowing a lot of them coats this month – thanks Joe for letting me borrow this coat to get the month started. Also, I'm going to apologize now for the constant stream of pictures of me – it seems somewhat vain now that I'm in the moment of actually documenting the March of Coats but it isn't going to stop me.
Day 2

Confused? Read this.
Day 3
Day 4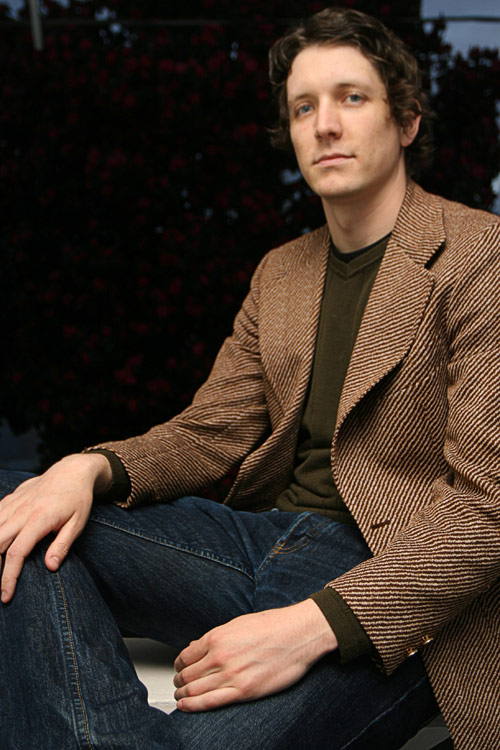 Honestly not a huge fan of this photo but it's the best of what I've got.
Day 5

Since I'm wearing Davey's tuxedo jacket today I thought I'd honor him by gratuitously smoking in this one.
Day 6
Looking at the last few days I feel like I've been trying too hard and I thought, hey, that's not the real me, not with all these glamorous coat-month photo shoots with unnecessary cigarettes, pink fluff and sunglasses. So here it is, me doing laundry, just being real with a sport coat on. Special thanks to Patrick for letting me borrow his black corduroy blazer on this fine March 6th 2008.
Day 7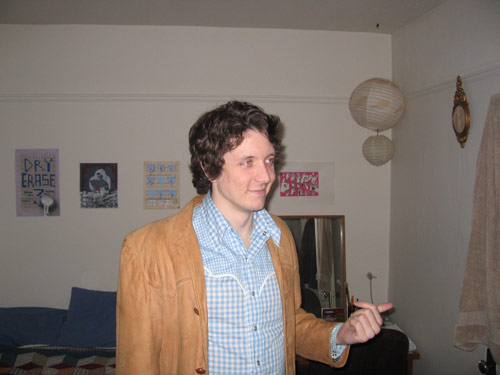 Day 8
Day 9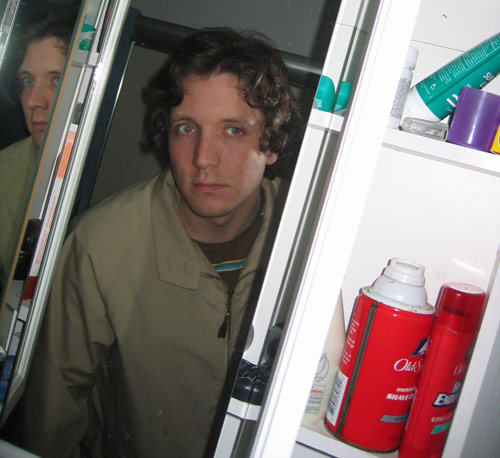 Day 10
Day 11
Day 12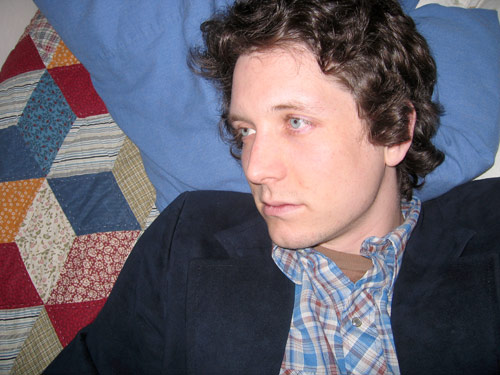 Day 13
Day 14
Day 15
Day 16
Day 17
Day 18
Day 19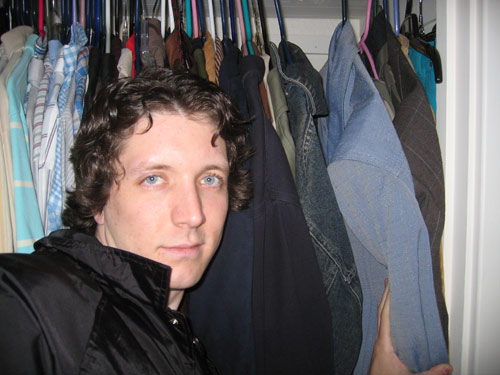 Day 20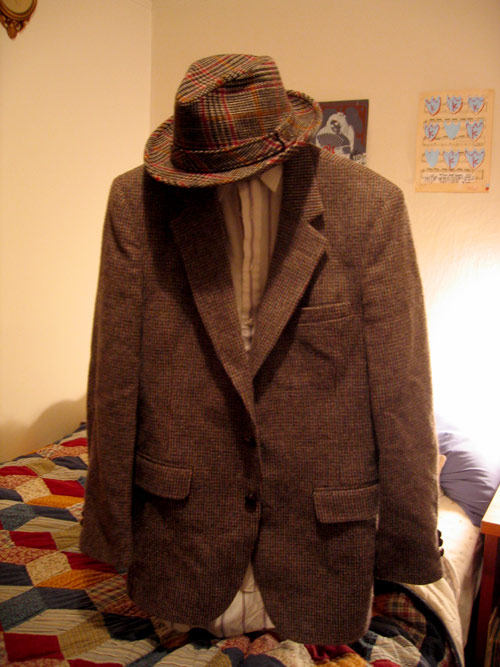 Day 21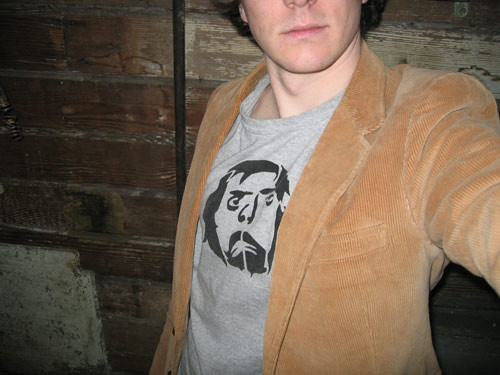 Day 22
Day 23
Day 24
Day 25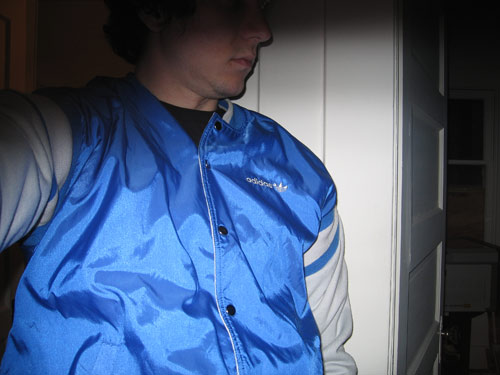 Day 26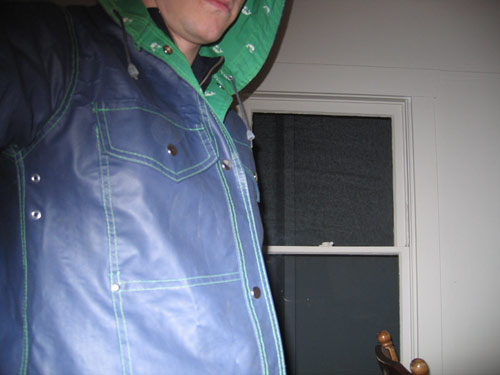 Day 27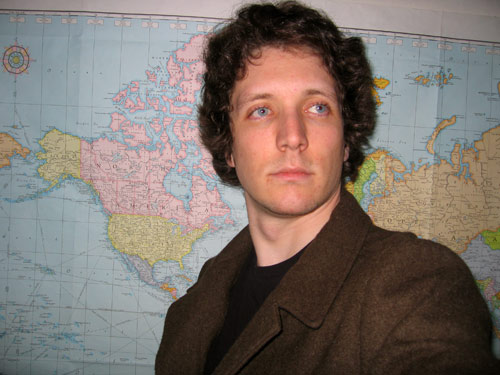 Day 28
Day 29
Day 30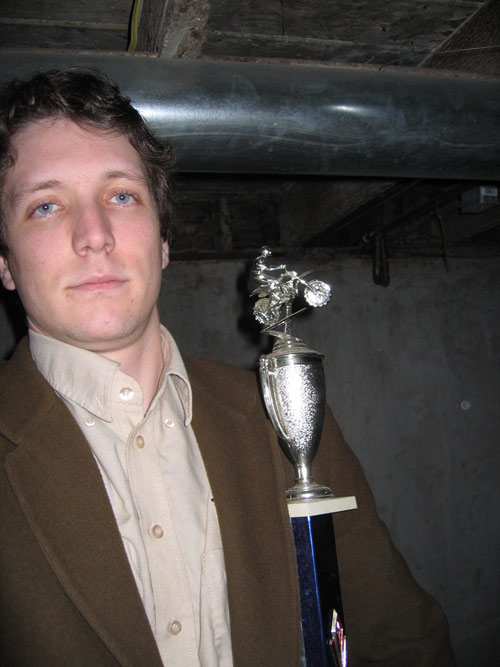 Day 31